On-Page Vs Off-Page SEO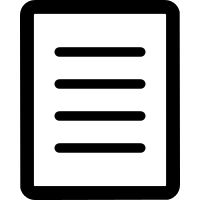 SEO involves the use of several different tactics and strategies to make a website search engine-likeable and subsequently, increase traffic. However, they can all be generally divided into on-page and off-page SEO with the former encompassing strategies on the website itself and the latter covering all activities off the site, for example link building.
Which is Better, On-Page or Off-Page SEO?
Before deciding for on-page or off-page SEO, or both, it is crucial to understand what exactly you're getting with each and how they are supposed to help you improve your SERP rankings. We will therefore take a closer look at the most commonly used strategies of each.
As mentioned earlier, on-page SEO strategies focus on the website to make sure that it is search engine-friendly. We can't speak for other SEO service providers but our approach to on-page SEO is based on a three-step process: reviewing, planning and editing/improving. Since we are using exclusively white-hat strategies – those that are approved and even encouraged by the major search engines, we always carefully review all parameters that could be negatively affecting a website's ranking. If we find any errors or if we evaluate that there is room for improvement, we make a detailed plan which is presented to the client. Only if and when approved, we begin with the third step of the process, that is editing/improving in accordance with recommendations and guidelines of major search engines.
Off-page SEO concentrates on everything that can improve a website's SERP ranking without changing anything on the website itself. But since there isn't much that can be done other than building backlinks, website owners are recommended to be very cautious with SEO service providers who offer exclusively off-page optimisation. Backlinks play a very important role in SEO but the days of when large quantities of links did the trick are long gone. In order to benefit from link building, it is crucial to get quality backlinks. Not only they have a higher value in the eyes of search engines but they also help increase traffic.
Our Advice
We at Pyranha implement an integrated approach that includes both on-page and off-page optimisation. That way, we don't only help our clients make their websites more search engine-friendly and build quality backlinks but we also help them generate natural links which have the greatest weight. We always respect our clients' wishes and develop a plan to meet every client's unique needs but for the above mentioned reasons, we recommend both on-page and off-page optimisation.