Things to Remember about SEO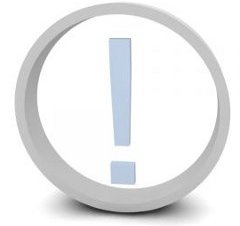 Hiring a SEO provider is most certainly a good idea as a good campaign can dramatically increase traffic to your website and boost your sales. But it is highly important to have realistic expectations because success of your website doesn't only depend on its search engine results pages (SERP) ranking. Before you hire a SEO company, you should remember the following things about SEO:
Quality service has its price. It is possible to find relatively inexpensive SEO providers who promise to deliver the same results as the pricey companies. Now, if this was the case, do you think that the expensive ones would still have clients? Probably not. This doesn't necessarily mean you have to break a bank to get quality service but you are recommended to avoid companies with too-good-to-be-true prices because that's what they are. Too good to be true.
Campaigns that provide long lasting results take time. All website owners would like to see they website on the first page of Google search results in a matter of days. While there are SEO providers who promise to help you achieve just that and some actually keep their promise, that doesn't necessarily mean you have made it. As practice has shown, fast results don't last because they typically involve the use of unethical SEO techniques which can cause great damage in the long run.
High SERP ranking doesn't guarantee thousands of visitors per day. Many website owners erroneously think that they will get thousands of visitors if their website is ranked high on major search engines. This, unfortunately, isn't always the case. In fact, sometimes websites on a second or even third page of search results receive more visitors than those that are on the first page. How many visitors you will receive doesn't only depend on SERP ranking but on the number of searches for the particular keywords as well.
Not content, but quality content is king. If you want to be ranked high by major search engines regardless of algorithm changes and continue to generate high traffic, you need quality content that includes relevant keywords but doesn't affect readability. Original, informative and interesting content will do SEO for you for free because people like to share quality information with others by leaving backlinks on relevant websites.
SEO can't make you rich. SEO will help increase traffic to your website but it can't sell your products or service for you. The more visitors your website receives the more likely you are to sell your products or service but you can expect long term benefits only if you offer high quality products/service at competitive prices.