The Price Factor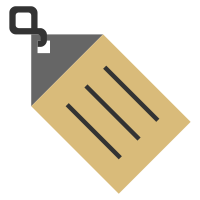 We're all the same when it comes to money. We all want it all for as little as possible. There is nothing wrong with being a money-conscious buyer. After all, why spend your hard earned money if you don't have to? On the other hand, a saving of a few pounds can turn out to be very expensive.
How Much Does Quality SEO Cost?
SEO service can cost as little as a few hundred pounds but it can also cost tens of thousands of pounds. Obviously, a question occurs, why is there such a huge pricing difference? Are all those inexpensive options a scam or are the pricey SEO specialists way overcharging their services? As always, the truth is somewhere in the middle.
We don't wish to make any judgements about pricing schemes of our competitors. But from our own and our clients' experience, excessively low prices are never a good sign. Quality SEO requires a specialised knowledge, 100% commitment and a lot of experience. Plus, it requires a lot of time. So if you want an expert to fully dedicate themselves to your website and pay attention to every slightest detail that can make a difference, you have to be reasonable with your expectations. If the normal prices go into thousands, you can't possibly expect to get the same value for a couple of hundred pounds. Sure, experts in the Third World work for a lot less than their colleagues in the West but they no longer undersell themselves either for two reasons. Firstly, life in the developing countries isn't as cheap as many people here think it is and secondly, they are aware how much their Western colleagues are charging for the same service.
Our Pricing
We understand that many clients prefer a clear pricing list and that its absence creates an impression that our SEO services are very expensive. However, we can assure you that this is not the reason why we avoid to give any concrete numbers before we determine our clients' needs and expectations. Every business is unique and therefore, it requires a unique approach in order to develop a plan that will bring the best results.
We don't claim to be the cheapest SEO service provider in the UK nor we aspire to become one because it would mean that we have to deliver a large quantity. And whenever there is an emphasis on quantity, quality typically suffers. So if you are looking for the cheapest SEO service, you should probably look elsewhere. But if you are looking for quality and fair pricing, be sure to contact us for a free, non-obligatory quote. You will see that quality SEO is not that expensive as you might thought.